Kigali is the capital and largest city of Rwanda, a country located in East Africa. It is the political, economic, and cultural center of Rwanda and serves as the country's administrative hub. Kigali is known for its cleanliness, organisation, and rapid development in recent years. Kigali is situated in the central part of Rwanda, near the geographic centre of the country. It is surrounded by hills and valleys, providing picturesque landscapes and scenic views. Kigali has undergone significant urban development and modernization in recent years. The city boasts well-maintained roads, modern buildings, and a growing number of amenities. As the capital city, Kigali is the political and administrative center of Rwanda. It is home to government institutions, including the presidential palace and ministries.
Kigali is a multicultural city with residents from various ethnic backgrounds. Rwanda is known for its cultural diversity, and you can experience this diversity through the city's people, food, music, and traditions.The Kigali Genocide Memorial Centre, located in the city, is a significant historical site that commemorates the Rwandan Genocide of 1994. It offers a sobering and informative experience for visitors.   Kigali is home to several universities, colleges, and educational institutions. The city has also embraced technology and is known for its initiatives to promote innovation and entrepreneurship.
The city has a well-organized public transportation system, including buses and motorcycle taxis known as "motos." The Kigali International Airport connects the city to international destinations. The city plays a vital role in Rwanda's economy, serving as the economic hub of the country, it's a home to various businesses, financial institutions, and international organisations. Kigali has a growing cultural and arts scene, with galleries, theatre's, and cultural centres promoting local talent and creativity. Kigali is often cited as one of the safest and cleanest cities in Africa. The government has implemented measures to maintain cleanliness and orderliness. The city is a gateway to Rwanda's tourism industry, with visitors often using Kigali as a starting point for exploring the country's national parks, including Volcanoes National Park for gorilla trekking.
Kigali is a city of contrasts, where modern development coexists with the rich cultural heritage and history of Rwanda. It offers a unique blend of experiences for both residents and tourists, from exploring its vibrant markets and museums to enjoying the natural beauty of the surrounding hills and valleys.
Places To Sight/Visit While You Are On Kigali City Tour
Kigali Genocide Memorial Centre
Start your tour with a visit to the Kigali Genocide Memorial Centre. The Kigali Genocide Memorial Centre is a significant and somber historical site located in Kigali, the capital city of Rwanda. It serves as a memorial to commemorate the victims of the Rwandan Genocide, a tragic and devastating event that occurred in 1994. The memorial centre plays a crucial role in preserving the memory of the genocide and educating visitors about its history and impact.
The centre provides a comprehensive history of the genocide through exhibits, personal stories, and a peaceful memorial garden. It also serves as a reminder of the importance of working toward peace, reconciliation, and the prevention of future genocides worldwide.
Caplaki Craft Village
Caplaki Craft Village is a popular craft market located in Kigali, the capital city of Rwanda. It's a vibrant and bustling marketplace known for showcasing a wide range of handmade Rwandan crafts and artisanal products. The market provides visitors with an opportunity to explore and purchase unique souvenirs and local handicrafts. The specific address may change, so it's advisable to ask locals or check with your accommodation for the most up-to-date location. Beyond shopping, visiting the market provides a cultural experience. You can interact with the artisans, learn about their craft, and gain insights into Rwandan culture.
Next, head to Caplaki Craft Village. Here, you can browse and purchase a wide range of Rwandan crafts, including traditional baskets, clothing, jewelry, and wood carvings. It's an excellent place to shop for souvenirs and support local artisans. It's a must-visit destination for travelers interested in exploring the rich artistic traditions of Rwanda and taking home unique handmade treasures.
Kimironko Market
Kimironko Market, also known as Kimironko Livestock and Vegetable Market, is one of the largest and most vibrant markets in Kigali, the capital city of Rwanda. It is a bustling marketplace where locals and visitors come to buy and sell a wide range of goods, including fresh produce, clothing, textiles, and various household items. One of the main attractions of Kimironko Market is its fresh produce section. Here, you can find a wide variety of fruits and vegetables, including both locally grown and imported items. It's a great place to experience the vibrant colors and flavors of Rwandan produce.
Experience the local culture and vibrant atmosphere at Kimironko Market. This bustling market offers a variety of goods, including fresh produce, fabrics, and local foods. You can interact with vendors, taste Rwandan snacks, and buy some fresh fruits. Kimironko Market is not only a place for shopping but also an opportunity to engage with the local culture, sample Rwandan cuisine, and witness the lively atmosphere of a bustling African marketplace. If you're interested in experiencing the daily life and commerce of Kigali, it's worth a visit.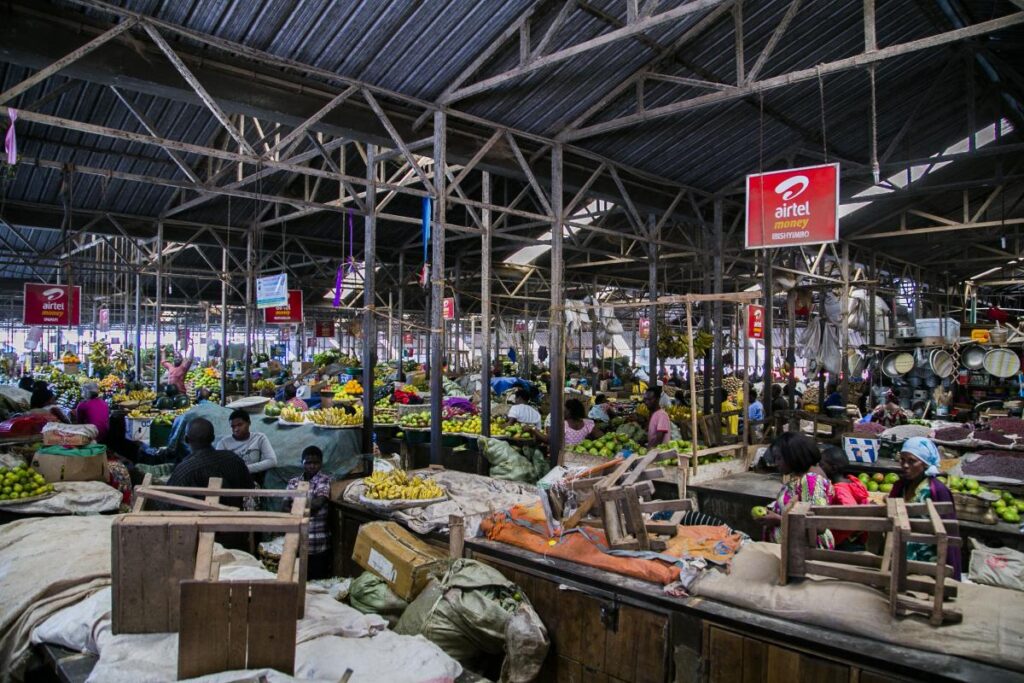 Inema Arts Center
The Inema Arts Center is a prominent cultural institution and contemporary art hub located in Kigali city. Established by a group of Rwandan artists, the centre serves as a creative space for artists to showcase their work, collaborate, and engage with the local and international art community. Inema Arts Center was founded in 2012 by brothers Emmanuel Nkuranga and Innocent Nkurunziza, both of whom are talented artists. Their vision was to create a platform that would nurture artistic talent in Rwanda and promote contemporary art in the country.
Explore Rwanda's contemporary art scene at the Inema Arts Center. This dynamic space showcases the work of local artists and often hosts exhibitions, workshops, and events. It's a great place to appreciate modern Rwandan creativity. It offers a glimpse into the dynamic and evolving cultural landscape of Kigali and the country as a whole.
Presidential Palace Museum (Kandt House)
The Presidential Palace Museum, also known as Kandt House, is a historical and cultural institution located in Kigali, the capital city of Rwanda. The museum is housed in the former residence of Richard Kandt, a German colonial administrator who played a significant role in Rwanda during the colonial period. Dr. Richard Kandt, the first German colonial resident in Rwanda during the late 19th and early 20th centuries. His house contains a collection of colonial-era artefact's, including furniture, photographs, documents, and personal belongings of Richard Kandt.
The Presidential Palace Museum (Kandt House) is a site of historical importance that offers a glimpse into Rwanda's colonial past and its post-independence journey. It provides visitors with an opportunity to learn about the country's history, culture, and leadership through a combination of historical artifacts and well-preserved colonial architecture.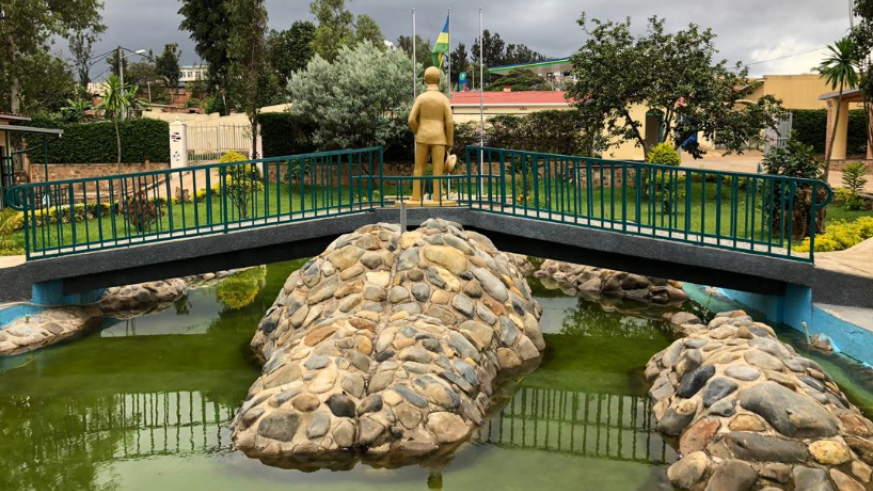 Nyamirambo Neighbourhood
Nyamirambo is a vibrant and culturally rich neighbourhood located in Kigali city. It is one of the oldest and most densely populated neighbourhoods in the city and is known for its lively atmosphere, multicultural population, and strong sense of community. Nyamirambo is situated to the southwest of Kigali's city center, making it easily accessible from various parts of the city.
Take a stroll through Nyamirambo, one of Kigali's most vibrant neighborhoods. This area is known for its lively street markets, colorful houses, and multicultural atmosphere. You can also explore the Nyamirambo Women's Center, which offers tours and cultural activities. Nyamirambo is a neighbourhood that offers a unique blend of culture, history, and community. Exploring Nyamirambo allows visitors to experience the multicultural fabric of Kigali and discover the warmth and hospitality of its residents. Whether you're interested in cultural immersion, local cuisine, or simply soaking in the neighborhoods vibrant atmosphere, Nyamirambo has something to offer.
Mountain Kigali
Mountain Kigali or Mont Kigali in French, is a hill in Kigali City, Rwanda, after which the city was named. Mount Kigali is located directly West of the city center in Nyarugenge District. The majority of Nyarugenge District is located on the slopes of Mont Kigali. Mount Kigali isn't a 'mount', exactly. It's more of a hill and most of the hill is populated with houses so it's not exactly remote wilderness, either. But somehow it's still a nice little walk. The houses on the way up are small and charming and the narrow roads as you start the hike are kind of cool, too. If you're hoping for a physically challenging day of mountain climbing then Mount Kigali will probably be a disappointment, but if you're looking for an interesting stroll up a large hill leading to beautiful views of the city, then this is a great way to spend a few hours.
If you're up for some exercise and panoramic views, consider hiking to the top of Mount Kigali. This hill offers a fantastic vantage point overlooking the city, and the hike is relatively short and manageable.
Local Cuisine
Kigali, the capital city of Rwanda, offers a diverse culinary scene that reflects the country's cultural heritage and regional influences. Rwandan cuisine is characterized by the use of fresh, locally sourced ingredients, and traditional dishes often feature grains, vegetables, and meats. When dining in Kigali, you'll find a mix of traditional Rwandan restaurants, international eateries, and street food vendors. Exploring the local cuisine is a delightful way to immerse yourself in the culture and flavors of Rwanda during your visit to Kigali.
Finish your day with a taste of Rwandan cuisine. You can dine at one of Kigali's local restaurants and try dishes like grilled goat brochettes, plantains, and a variety of stews. If you're feeling adventurous, sample the national dish, "Isombe," a peanut sauce served with a starch like cassava.
Nightlife
Kigali, the capital, has a growing and vibrant nightlife scene that caters to both locals and visitors. While the city's nightlife offerings may not be as extensive as those in some larger international cities, you can still find a variety of bars, clubs, and entertainment options to enjoy in the evenings. Kigali is generally considered a safe city, and its nightlife is no exception. However, it's always a good idea to take standard precautions and be aware of your surroundings when enjoying the nightlife.
Kigali also has a growing nightlife scene with bars, clubs, and live music venues. If you're interested, you can explore the city's nightlife options to end your day with some entertainment. Please note that the nightlife scene in Kigali may evolve and change over time, so it's a good idea to check local listings and inquire with locals or your tour driver/guide for the most up-to-date information about events and venues during your visit. Whether you're looking for a relaxing evening with a view, live music, or dancing, Kigali offers a variety of options to suit different tastes.
Remember to check the opening hours and any entry requirements for the sites you plan to visit, and consider hiring a local guide for a more in-depth and informative experience during your Kigali city tour.