Mbale is a city located in the eastern Uganda after Jinja city. Mbale city is approximately 225 kilometres from Kampala (140 mi), by road, Uganda's capital and oldest city, on an all-weather tarmac highway. Mbale city lies at an average elevation of 1,156 metres (3,793 ft) above sea level. The city also lies on the railway from Tororo town  to Pakwach. Mountain Elgon, one of the highest peaks in East Africa, is approximately 48 kilometres (30 mi), north-east of Mbale, by road.  Mbale City is a reknowned city that has held the flag of being the most productive and peaceful cities we have in Uganda. It is the source of the famous Arabica Coffee and Bamboo shoots. The city also lies at the western foot of the extinct volcano Mount Elgon (4,321 metres), 75 miles (120 km) northeast of Jinja. It is situated in a fertile coffee-growing region which makes Mbale city an agricultural trade centre and the site of one of Uganda's principal dairies. Mbale city is close to Mount Elgon National Park, Sipi Falls, and the Pian Upe Wildlife Reserve, has made it a worthwhile tourist destination.
Travelers are voting Soroti, Tororo and Sipi Falls as the best of tourists attractions in Mbale. In this district, the biggest percentage of the population is of the Gishu (Bagishu) tribe. This town is well set at the base of Mount Elgon which is one of the biggest attractions in this historical town. Mbale is a charming city located in eastern Uganda, known for its stunning natural beauty, including the famous Mount Elgon, as well as its rich cultural heritage. A Mbale city tour offers the opportunity to explore both the city's cultural attractions and its proximity to the beautiful outdoors.
Places To Sight/Visit While You Are On Mbale City Tour
Hiking Wanale Hill
One of the top tourist activities to do around Mbale is hiking. You can visit the popular Sipi Falls, and Wanale cliff, or hike inside Mount Elgon National Park. There are many routes and you get to enjoy panoramic views of the surrounding areas.
Visit Mount Elgon National Par
Mount Elgon is Uganda's 2nd tallest mountain and its summit encloses the world's largest mountain caldera. Mount Elgon is a dormant volcano that was at one time taller than Mount Kilimanjaro – Africa's tallest mountain.
In Mountain Elgon National Park, you will be able to see many animals and birds as well as the changing mountain climate which is simply stunning. Mountain Elgon is open throughout the year. Whatever season you choose, you can be sure that you will enjoy your time at the park. The majority of people prefer the summer because of the warm weather, though some claim the winter is preferable because of the chill.
Visit and Explorer Sipi Fall
Sipi Falls is a series of 3 beautiful waterfalls in Kapchorwa just a short drive out of Mbale Town. Sipi Falls tours are very popular with both local Ugandans and visitors from other countries. Here is a full article exploring all the things to do in Sipi Falls. The typical activity for visitors to these falls is to trek up the falls, which is a magnificent excursion with stunning scenery both along the route and on top of the falls.
Bird Watchin
Uganda is home to more than 1000 different bird species and the areas around Mbale are good for bird watching. You can visit the various forested areas as well as wetlands for large numbers of birds. The Kapkwai forest exploration center offers excellent opportunities for birders since it has most of the bird species found in the Elgon national park. Common species include cinnamon chested bee-eater, golden-winged sunbird, and Doherty's bush strike. Most of the birds recorded here are forest birds and Afro-montane moorland endemics.The majority of the bird species present in Mountain Elgon National Park may be found in the Kapkwai Forest Exploration Center, which provides good chances for birders. The golden-winged sunbird, Doherty's bush strike, and cinnamon-chested bee-eaters are examples of common species. The majority of the birds found here are endemics of the Afro-montane moorland and forests.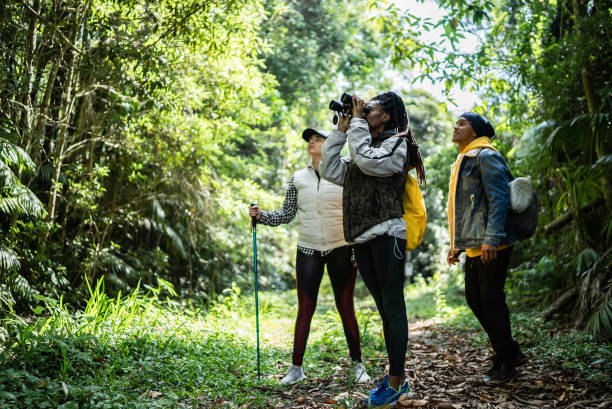 Mbale City Walk Wal
Mbale, like other Ugandan towns, has a calmer feel when compared to the fast pace of Kampala. This makes it a good place to walk on foot and see the various old building, interact with locals, and really connect with the place. As a town with a deep culture of coffee, you can stop at any of the local restaurants for a cup of coffee that is prepared the way locals often take their coffee. You can stop at any of the neighborhood restaurants for a cup of coffee made the way residents frequently make their coffee because this town has a strong coffee culture.
Nyero Rock Paintings
The Nyero rock paintings are located around 60 km north of Mbale town. The Nyero rock paintings are one of the finest rock art signs in the region and Uganda as a whole.
Attend the Imbalu Ceremony
The Imbalu (male circumcision) is a legendary ceremony among the Bagisu ethnic group that marks the initiation of boys into manhood. The ritual brings a festive atmosphere to the Elgon region and the Music blares, the dance is engrossing, and food is in plenty. The opening ceremony is usually around the Month of August of every even-numbered year. This is a great cultural experience that you can only enjoy in Mbale. Since the Imbale ceremony has a schedule, you should first know the schedule and plan your Mbale visit properly. You can only have this wonderful cultural experience in Mbale. You should first be aware of the timetable for the Imbalu ritual so that you may appropriately organize your trip to Mbale.
Sisiyi Falls
Sisiyi Falls is among the attraction in eastern Uganda Bulambuli district. Sisiyi waterfalls (not to be mistaken for Sipi waterfalls) are one of the most captivating places to visit in Eastern Uganda. These fascinating waterfalls are found within eastern Uganda, in Buyaga sub-county of Bulambuli district. The breathtaking falls are just a short distance along the highway  to the districts of Moroto, Sironko, Bulambuli and Kapchorwa making it a perfect stop while on a safari to Mount Elgon National Park. Apart from only the locals of Bukibologoto Village around the Waterfalls, this destination is not well known as the Sipi waterfalls. Even when someone mentions Sisiyi, you might think the person was trying to say Sipi but made a mistake. When you are approaching the waterfalls, you will be welcomed by a white streak against a verdant hilly background and the roaring sound of the waterfalls.
Mbale Central Market
Visit Mbale Central Market, a bustling hub of activity where you can experience the local culture, shop for fresh produce, crafts, and interact with the friendly locals.
Tororo Rock
Take a short drive to Tororo Rock, a massive volcanic formation with a unique, flat-topped appearance. You can climb to the top for impressive views and photo opportunities.
Elgon Cultural Centre
Explore the Elgon Cultural Centre, which showcases the traditional customs, dances, and crafts of the local communities. It's an excellent place to learn about the culture of the region.
Local Cuisine
Sample Ugandan cuisine at local restaurants and eateries. Don't miss the chance to try dishes like rolex (chapati with eggs), matoke (steamed green bananas), and posho (maize porridge).
Mbale Night Life
Mbale, a vibrant city in eastern Uganda, has a lively nightlife scene that includes a mix of bars, clubs, and entertainment venues. While it may not rival the nightlife of larger cities, you can still find places to unwind, enjoy music, and socialise. It's worth noting that nightlife options in Mbale may have varying schedules, and some venues may be more active on specific nights. Additionally, local customs and cultural norms should be respected when enjoying the nightlife in Mbale. It's always a good idea to check with locals or your accommodation for the most up-to-date information on nightlife options during your visit.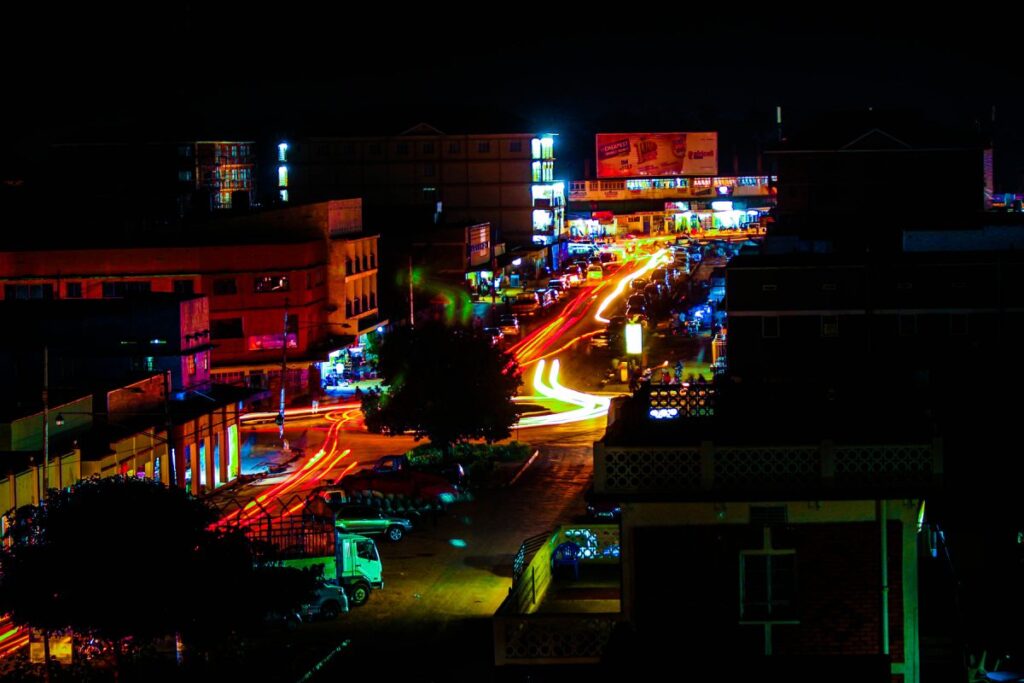 Remember to dress comfortably, carry essentials like water, sunscreen, and insect repellent, and be respectful of local customs and traditions during your Mbale city tour. Whether you're interested in outdoor adventures or cultural exploration, Mbale has a lot to offer for a memorable experience in eastern Uganda.